Glass cocoons - the exhibition
4 rooms to explore... where will you start?
Please note that purchase of ONE ticket will allow you access to ALL rooms!
Bruised fruit
The hit track 'Bruised Fruit' is premiering with a music video - a collaboration between Wild Tongues x Coco Butter (duo of Thorne and Samantha Hafey). Watch it SOON through our YouTube channel.
Full involvement in alphabetical order:
Allira Violet, Bill Park, Con Coutis, Darcii Taylor, Jess Tyler, Liv Lowes,
Luke Thorne, Rino Darusman, Samantha Hafey

THIS VIDEO WILL BE RELEASED AS A FOLLOW UP TO OUR EXHIBITION
GLASS COCOONS
Glass Cocoons aired as a film in Melbourne Fringe Festival, November 2020, as part of Digital Fringe.
Exploring themes of isolation, metamorphosis and spiritual growth, the film acts as a documentation of curators Samantha Hafey and Allira Violet's response to the collected artworks for the online exhibition... including poetry, dance, improvised movement and experimental zoom sessions. The film interviews several artists from around the world, with over 25 people involved in the production.

Reviews from Fringe:
"Such a beautiful, mystical reverie of being human and staying creative this year."


"So many themes that I lost count. Everything from the main story of growth, to the smallest detail. Honestly such an awesome performance."
Glass Cocoons, the film, has been made available to watch for free throughout the duration of the exhibition via the link below - please note it is a 45 minute show and captions may be generated through YouTube via the English setting. This video will become available on the 12th December.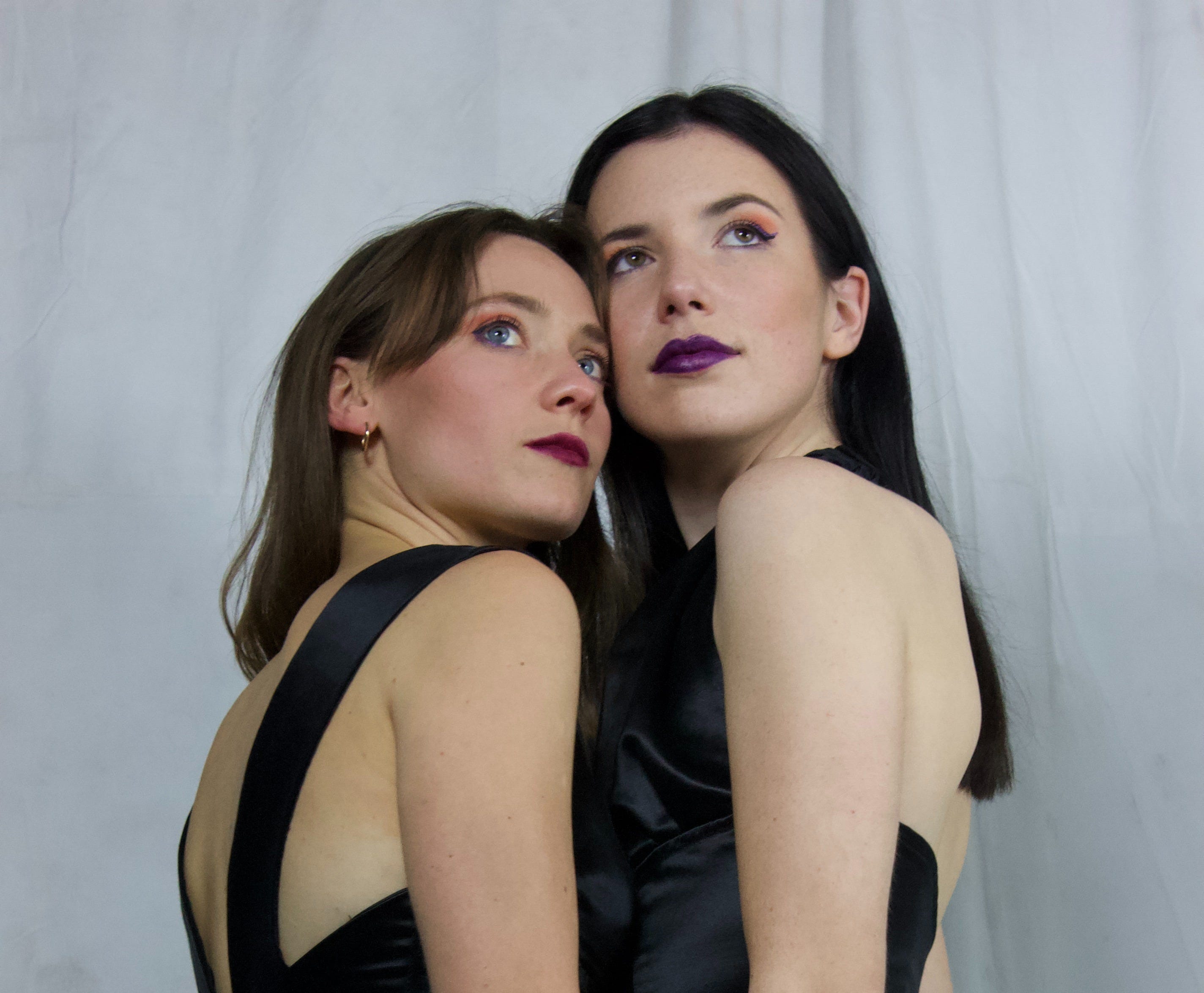 The team
Meet curators Samantha Hafey and Allira Violet
Alongside editing by Bill Park and production management by Alana Dare, the team created a two-fold project, Glass Cocoons the exhibition and film. Hafey and Violet, with the support of Dare, called out for art from near and far over a digital collection platform throughout the months of lockdown, collecting, archiving and curating the exhibition - all the while, using the works as inspiration for their own performance pieces in the film.