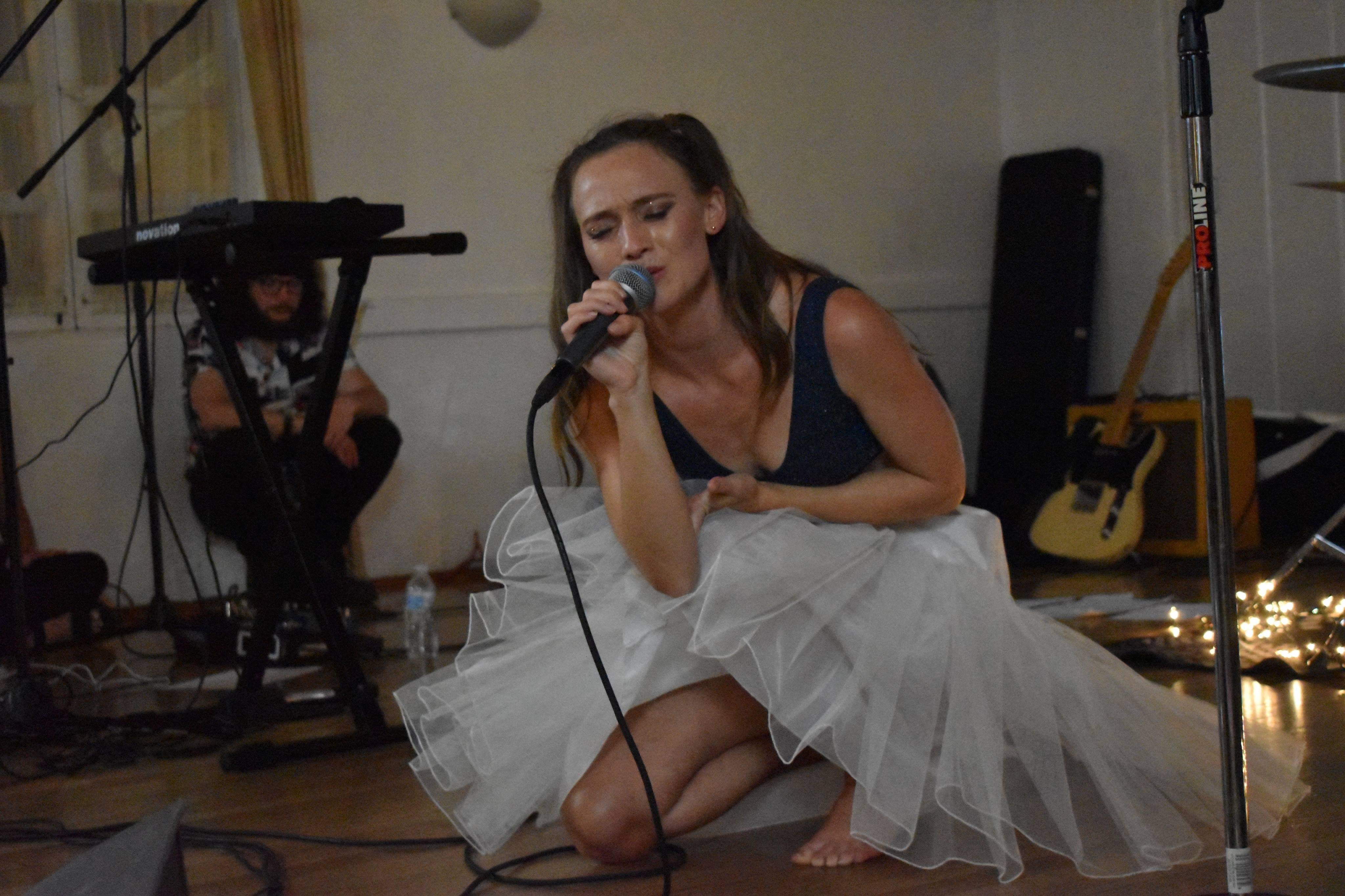 Multidisciplinary artist Samantha Hafey, via "WILD TONGUES PRODUCTIONS", collaborates with local and international creatives to explore unique, creative and original works. Through her venture "WILD TONGUES" Hafey seeks to encourage collaboration in the arts, to push boundaries for artists in relation to process and she aims to keep alive the tradition of story telling and 'play'.

Hafey has always been an ideas person, and she channels her endless imaginings into foundations for collaborative and creative investigation, so although primarily exploring Theatre and Cabaret WILD TONGUES has also collaborated on a number of artistic projects including (but not limited to):

MOVEMENT MUSIC DANCE POERTY ILLUSTRATION PHOTOGRAPHY PUBLICATIONS FASHION MAKEUP/HAIR PERFORMANCE ART BURLESQUE CABARET COMEDY GALLERY CURATION PUBLISHING FILM- ZOOM-HYBRID DIRECTIONAL ACTIVITY DEVISED IMPROVISED FLOW STATE ECO FEMINIST DISCUSSION FORUM HAPPENINGS ARTS COLLECTIVE WORKSHOPS







Content from YouTube can't be displayed due to your current cookie settings. To show this content, please click "Consent & Show" to confirm that necessary data will be transferred to YouTube to enable this service. Further information can be found in our Privacy Policy. Changed your mind? You can revoke your consent at any time via your cookie settings.
Consent & Show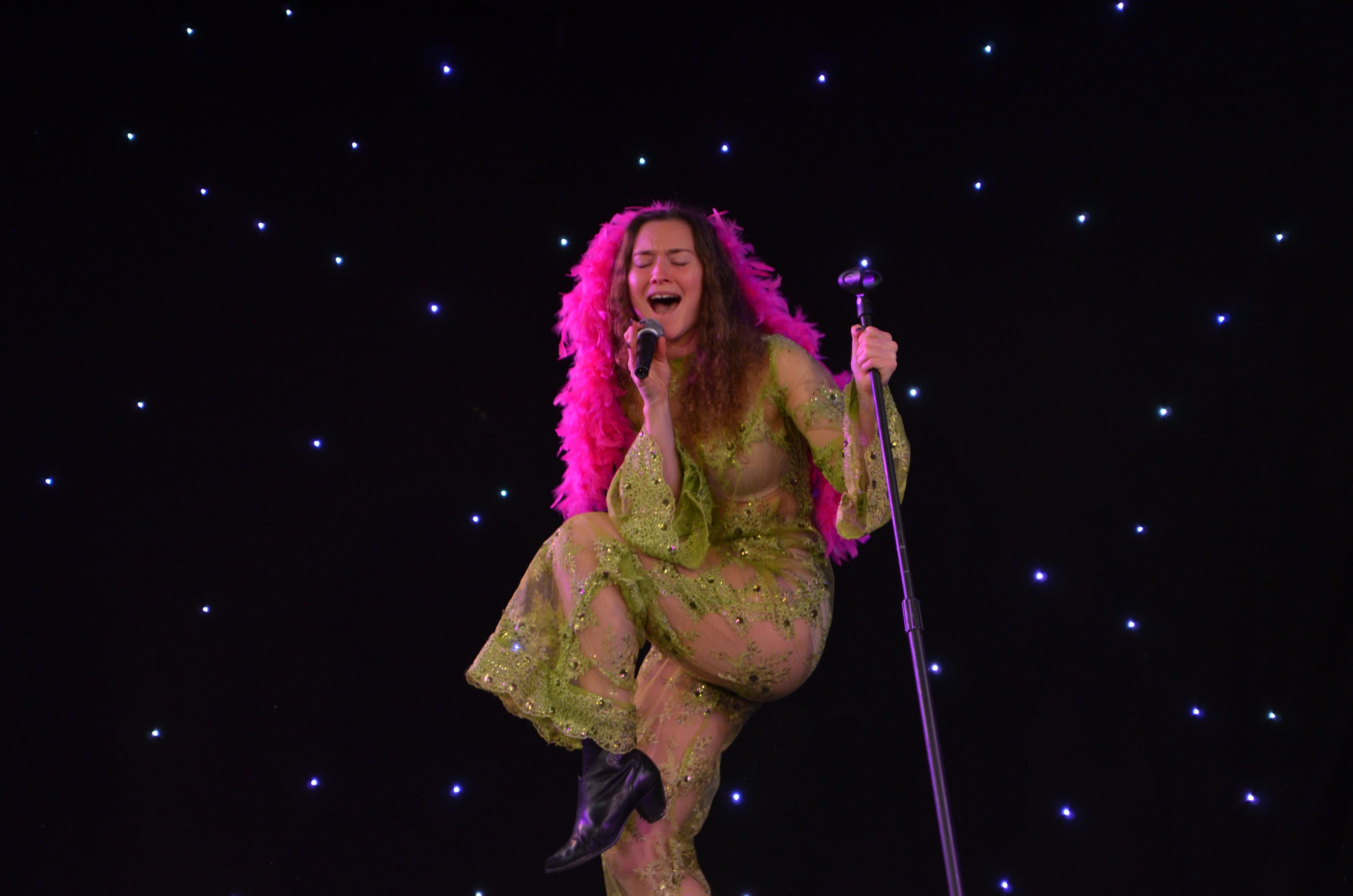 "I just want to feel as much as I can, it's what soul is all about."
― Janis Joplin

Samantha Hafey (Founder/Director) as Janis Joplin in the first ever
Wild Tongues Production
The name: WILD TONGUES
"What's in a name? That which we call a rose
/By any other name would smell as sweet."
-Shakespeare


I was always outspoken and wild. If it wasn't by lip it was in my unbrushed salt streaked sun-kissed hair, or my unapologetic bare feet reworking the beat, my home made altered outfit, my unshaven leg hairs, sometimes subtle in the everyday, or forced into a box on occasion, I was undeniably loud and proud the moment I performed. I realised the theatrical stage (or upon future realisation: wherever you made your stage, be it bedroom, schoolyard, gallery, or surfboard) was an acceptable place for a woman to voice her thoughts, feelings, emotions and her vulnerability was celebrated and considered FIERCE...

The stage gave me a platform, a place to share and story-tell.
My family taught me to stay true to myself and speak my mind.
In the real world I was being taught otherwise: WOMXN HAVE TONGUES OF KNIVES.



I then heard the wolf pack's call late in the night, and in a fever I awoke.
Suddenly I started scribbling furiously ˜Wild Tongues"....WILD TONGUES
This was bigger than me.
This isn't just my struggle.
We are in this together.

Womxn have words that can move mountains and sometimes that's a scary thing to listen to. We share love, laughter, heartbreak, tears, pants and shouts of joy. We are all connected and tied to one another and our beautiful universe. I hope to nurture this sense of community and storytelling through WT's. This is a hive of passion and purpose, to create together and to be our own teachers. I hope that as I continue to write the pages of my life, discovering and rediscovering self and dancing with my many iterations, I will as a result be able to liberate others to tell their stories loudly and proudly.



"Sometimes my mouth is like a prickly cactus and my tongue's as harsh as sandpaper. My words are often overgrown and in need of a trim
But it's better to speak my truth than to never say a thing."



This isn't a new generation thing, this is as old as time. But here we are to tell yet another story, to add to the lineage, to orate our herstory and enlighten those who care to listen.
We are the COLLECTIVE.




~ Samantha Hafey ~
Director, Creator, Writer, Performance Artist, anti-conformist, Non-Box Fitter
WRAP UP ON THE LATEST PROJECT
"SONGS FROM THE SEA"
Every business has a tale to tell. And our story so far has been anything but ordinary! We navigated our share of stumbling blocks along the way (especially in the early days). But when we pulled together as a team, there was always one constant—the drive to perfect our craft and become a recognized name in our field. Even as our company has grown, we've never lost our desire to learn. And there are lessons to be learned with each new challenge.
Content from Canva can't be displayed due to your current cookie settings. To show this content, please click "Consent & Show" to confirm that necessary data will be transferred to Canva to enable this service. Further information can be found in our Privacy Policy. Changed your mind? You can revoke your consent at any time via your cookie settings.
Consent & Show
Did you see the show in San Diego?
*We would love to hear your thoughts, as testimonials not only assist us in development BUT also help an independent grass roots project to get off the ground...meaning having a chance to be performed again which means connecting further with our audience, YOU! As well as supporting creatives to continue to do what they do best:)
Content from Google Form can't be displayed due to your current cookie settings. To show this content, please click "Consent & Show" to confirm that necessary data will be transferred to Google Form to enable this service. Further information can be found in our Privacy Policy. Changed your mind? You can revoke your consent at any time via your cookie settings.
Consent & Show
Content from Instagram post can't be displayed due to your current cookie settings. To show this content, please click "Consent & Show" to confirm that necessary data will be transferred to Instagram post to enable this service. Further information can be found in our Privacy Policy. Changed your mind? You can revoke your consent at any time via your cookie settings.
Consent & Show
Based between Naarm (Melbourne, AUS) and Kumeyaay territory (San Diego, USA)
Wild Tongues acknowledge the traditional custodians around the world. We recognise Indigenous peoples continuing connection to land, waters and community. We pay respect to elders past, present, and emerging.

Wild Tongues are LGBTQIA+ allies